Wicked Pumpkin Soup
This is one of my best seller, also known as the famous "Zuppa di Zucca della Zucca". A must eat for my guests, who enthusiastically ask for it every time they visit me.
Now all secrets are revealed!
This recipe is very simple and children friendly, my kids can prepare it easily. Enjoy.
Post written by Vittorio Lancieri
Chef: Federico Lancieri
Photo: Marina Zuccarelli
Ingredients: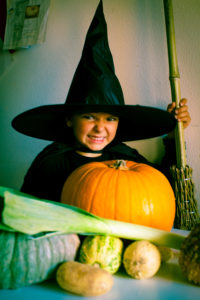 700g pumpkin pulp
1 potato
1 onion
1 vegetable stock cube
orange zest
fresh juice of one orange
grated ginger (optional)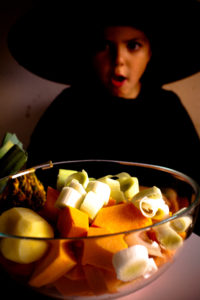 Cut the the pumpkin pulp, the onion and the potato  into cubes as big as a piece of lego.
Put the vegetables in a deep pan and cover them with water. Add the cube and let it cook until the potato is soft.
Blend every thing as as cream. pour the cream into serving soupier and add the orange juice, then sparkle with orange zest and the ginger.
Serve with extra-virgin olive oil an parmesan cheese.